VERIFY
To proceed with the verification of a digitally signed document, click on "Verify" from the menu on the left of the Home screen.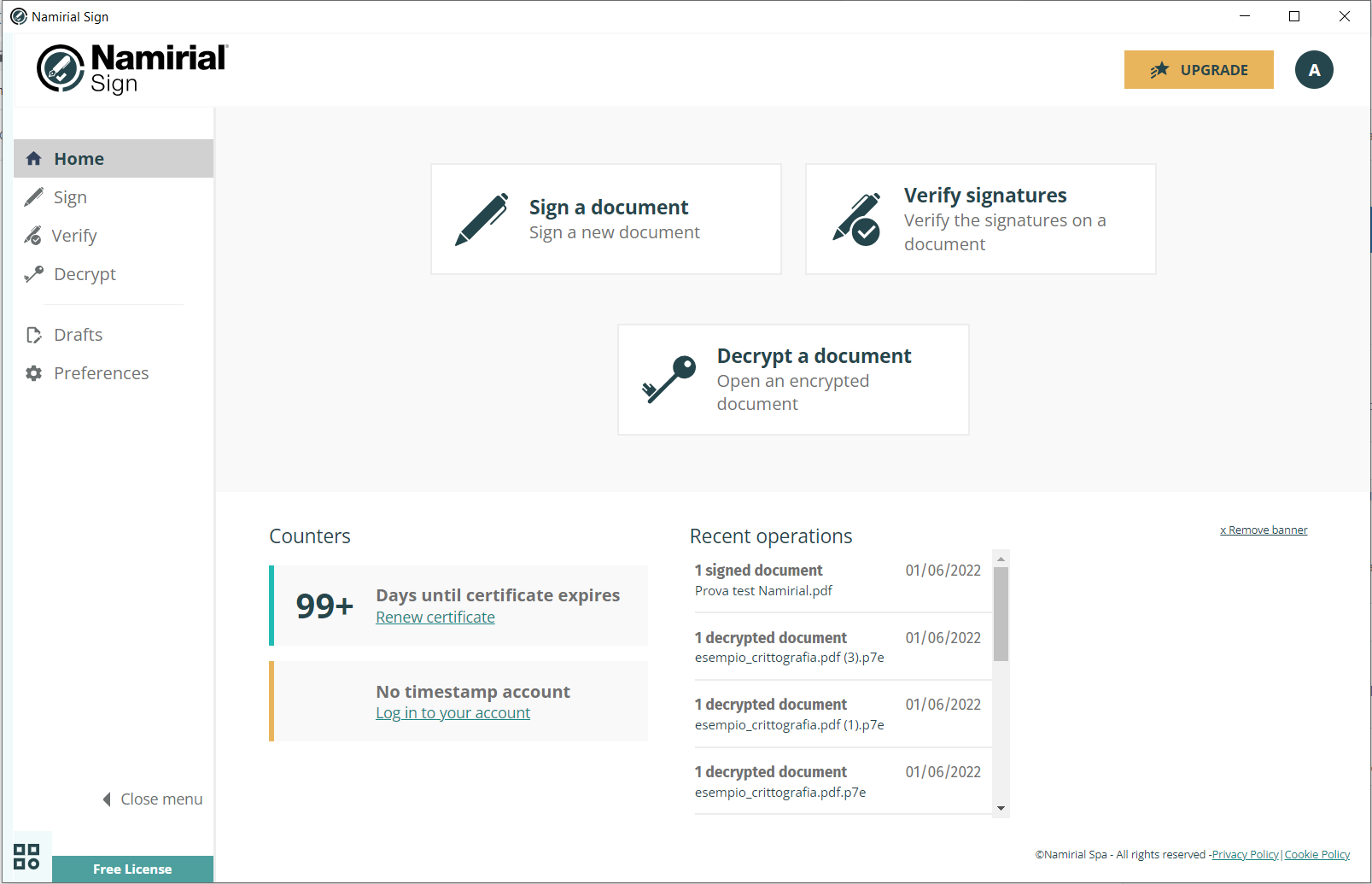 Drag the document to be verified to the appropriate box or upload it using the "Upload" button.
Click on "Next" to continue.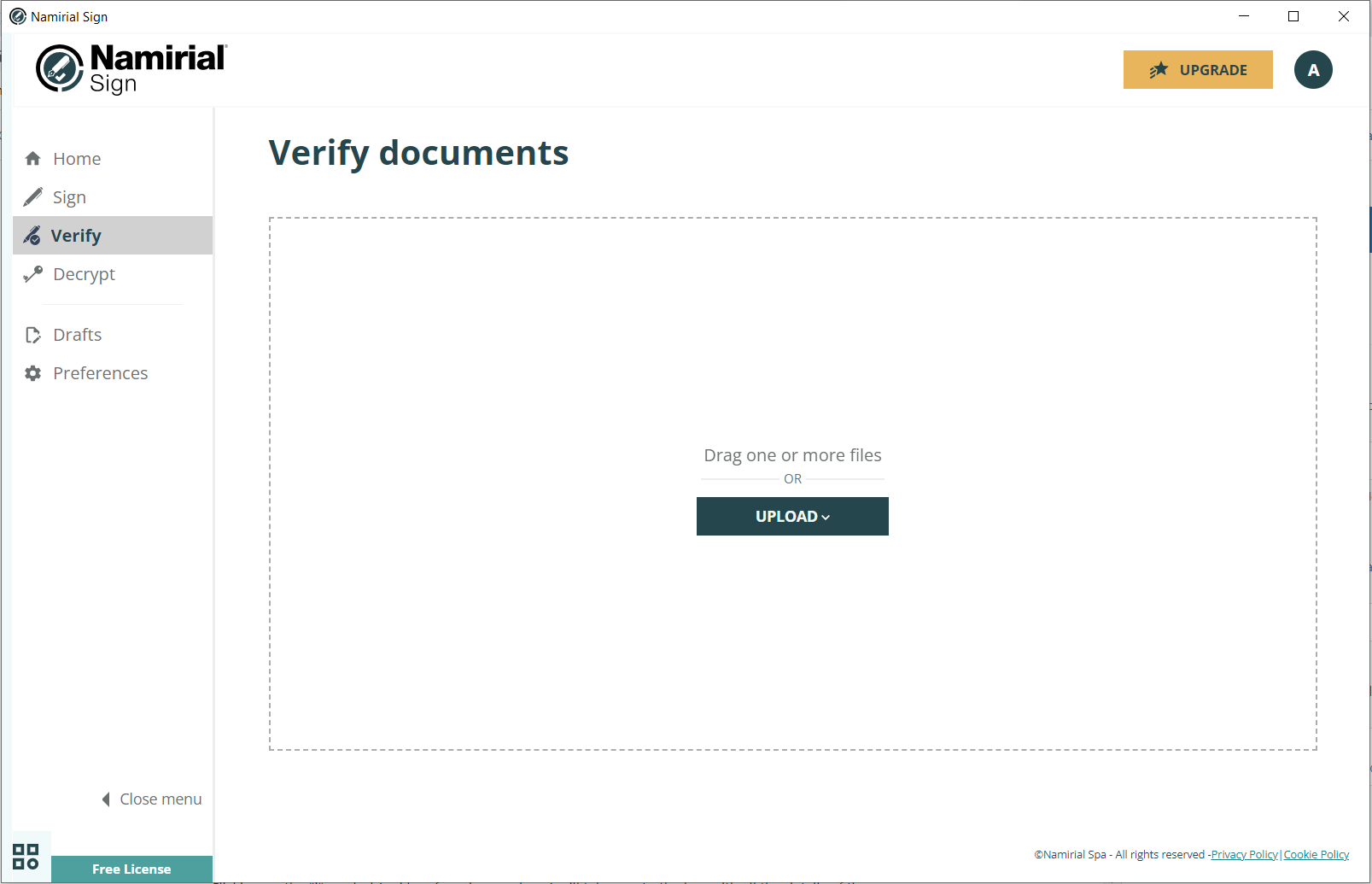 Click on the uploaded document (red box from the image above) to access the list of signatories of that document.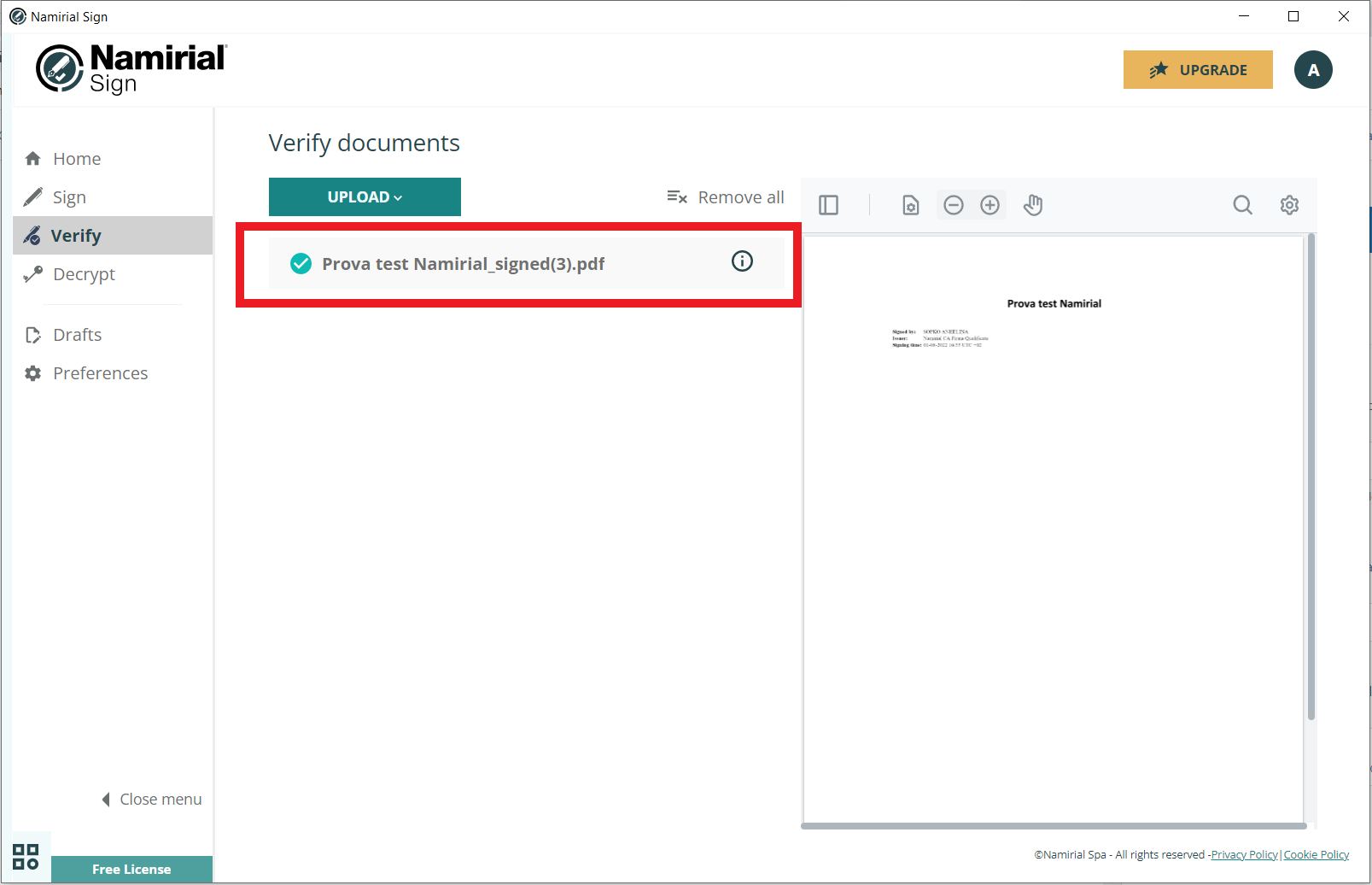 Clicking on the "i" symbol (red box from image above) will take you to the box with all the details of the signatory's signature: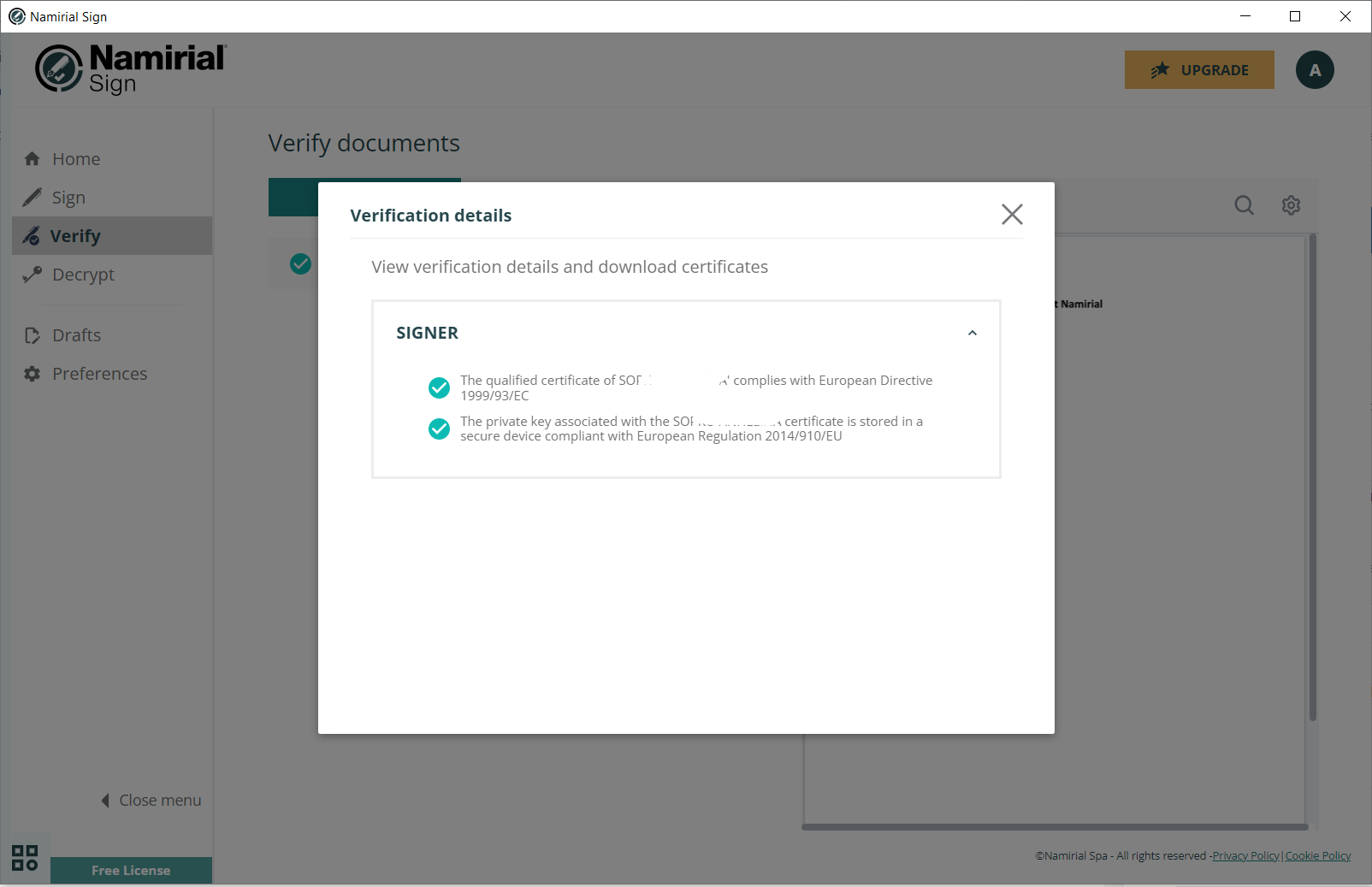 If the problem persit