Te procedure for the reset of the password associated with the Namirial account is here available:
https://portal.namirialtsp.com/
The procedure consists of the four steps illustrated next.
Step 1 – reaching the Username Recovery procedure
Reach the following URL:
https://portal.namirialtsp.com/
Click the "Forgotten password" link: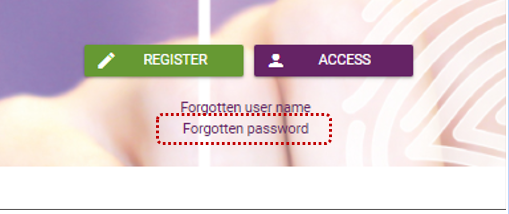 You will be given access to the Password Reset procedure.
Step 2 – entering the Username
Enter the Username associated with the Namirial ID, then click "Confirm username":

Step 3 – OTP or Emergency Code
Enter now one of the following codes:
A) Security code
Insert the Security Code you received via email along with Namirial ID credentials:

B) OTP
-Select the OTP type then insert one OTP,
-Tick now the Captcha validation checkbox and click the "Confirm and continue" button.
If the inserted data are valid and correct, the following message will be displayed:

Step 4 - receiving the Password via email
At the end of a successfully completed procedure, the you will receive via email the temporary password associated to the Namirial account:
Sender of the email: noreply@namirial.com

Email's subject: Namirial - Reset Password
The password is temporary, when accessing the private area you will have to choose a new (non-temporary) password. An OTP will be required to complete the procedure.
If the problem persit