After loading the file to be verified and clickling on the function Verify a summary window will be opened.
Note: if the message the signature certificate has not been verified appears, it means that the verification has not been started automatically (to activate automatically the verification at the file opening it will be necessary to modify, manually, in the Verification Options) otherwise the verification of the signatures must be manually start by clicking on button Verify.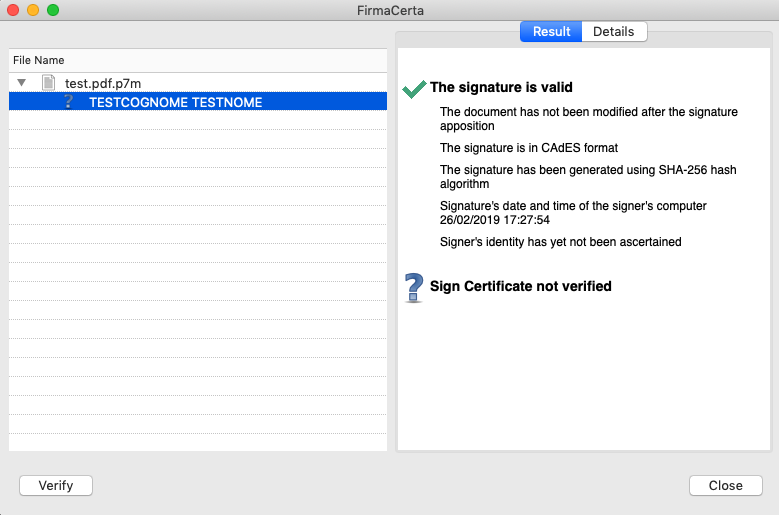 Example: In this case the signed file is test.png.p7m and it has been signed by the user TESTCOGNOME TESTNOME.
In the left column it's possible to find the digitally signed file and the signer.
In the right column it's possible to find the Result of the verification and the Details of the certificate, so that is:
the type of signature and its validity

the entity that issued the certificate

the data of the holder


If the problem persit