Download and install the Namirial Sign App on your device (Windows or macOS) via the following links:
For more info, see the article: Namirial Sign - Info App
Once successfully installed, start the Namirial Sign application

To affix a timestamp, click on Timestamp from the home screen.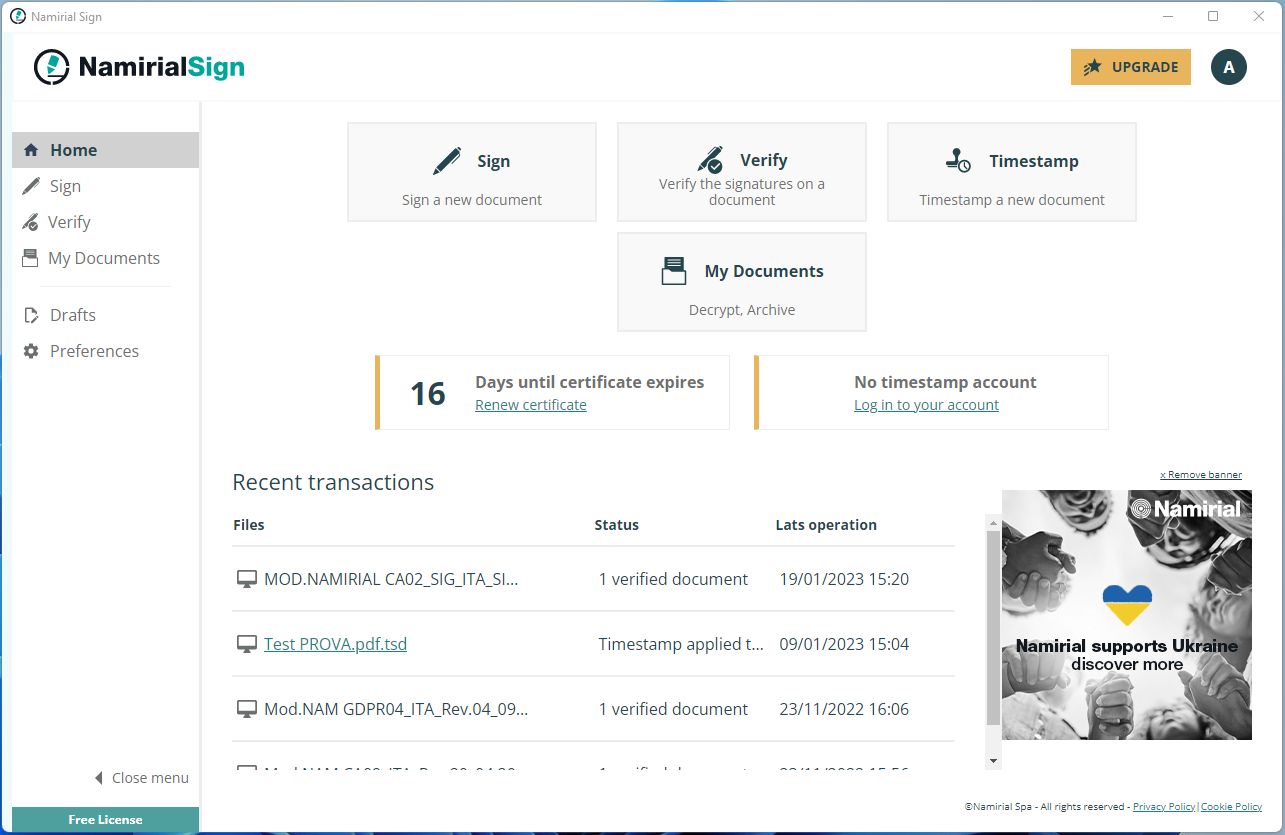 Drag the document to be marked in the appropriate box or upload it using the "Choose File" button.
Select the file and click "Next" to continue.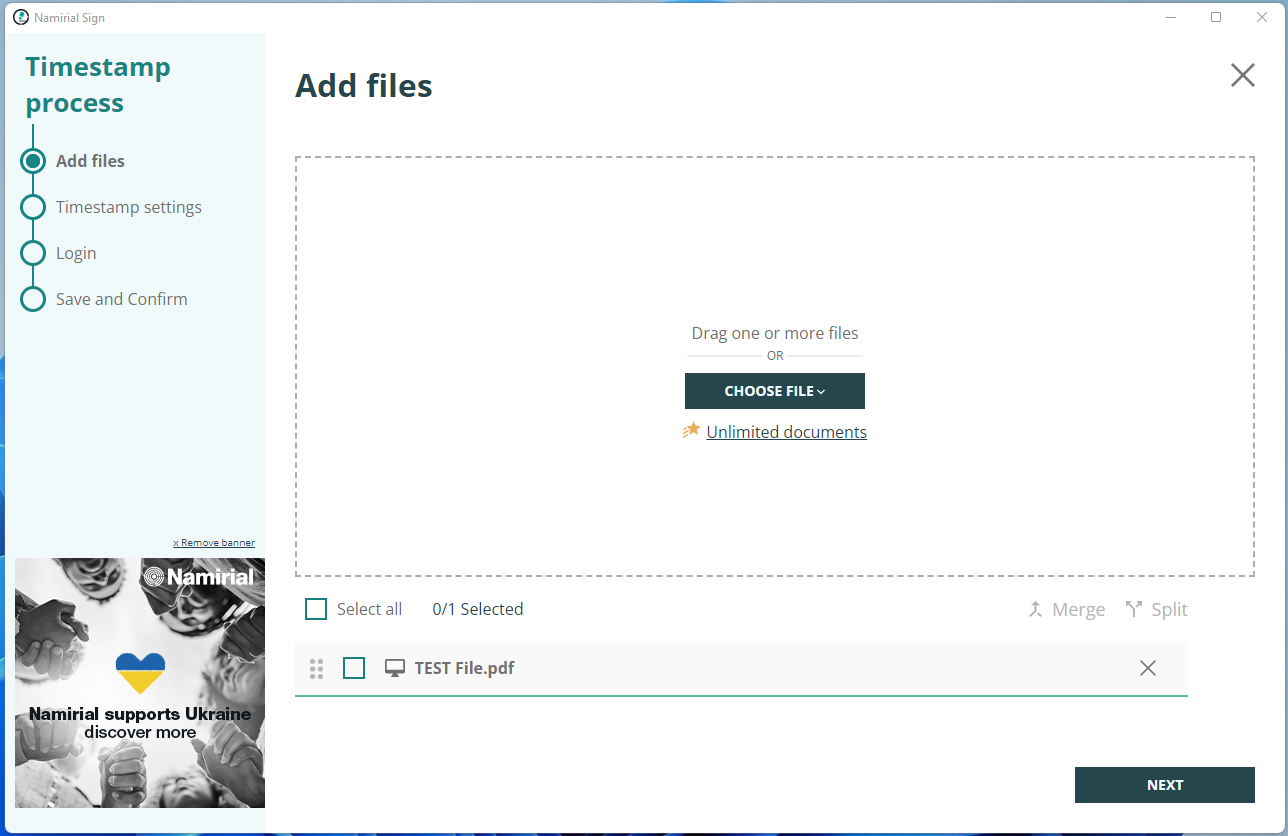 Select the format of the file that will be produced once timestamped:
TSD: the time stamp will be associated with the document
TSR: the time stamp will be placed in a separate file
Click on "Next".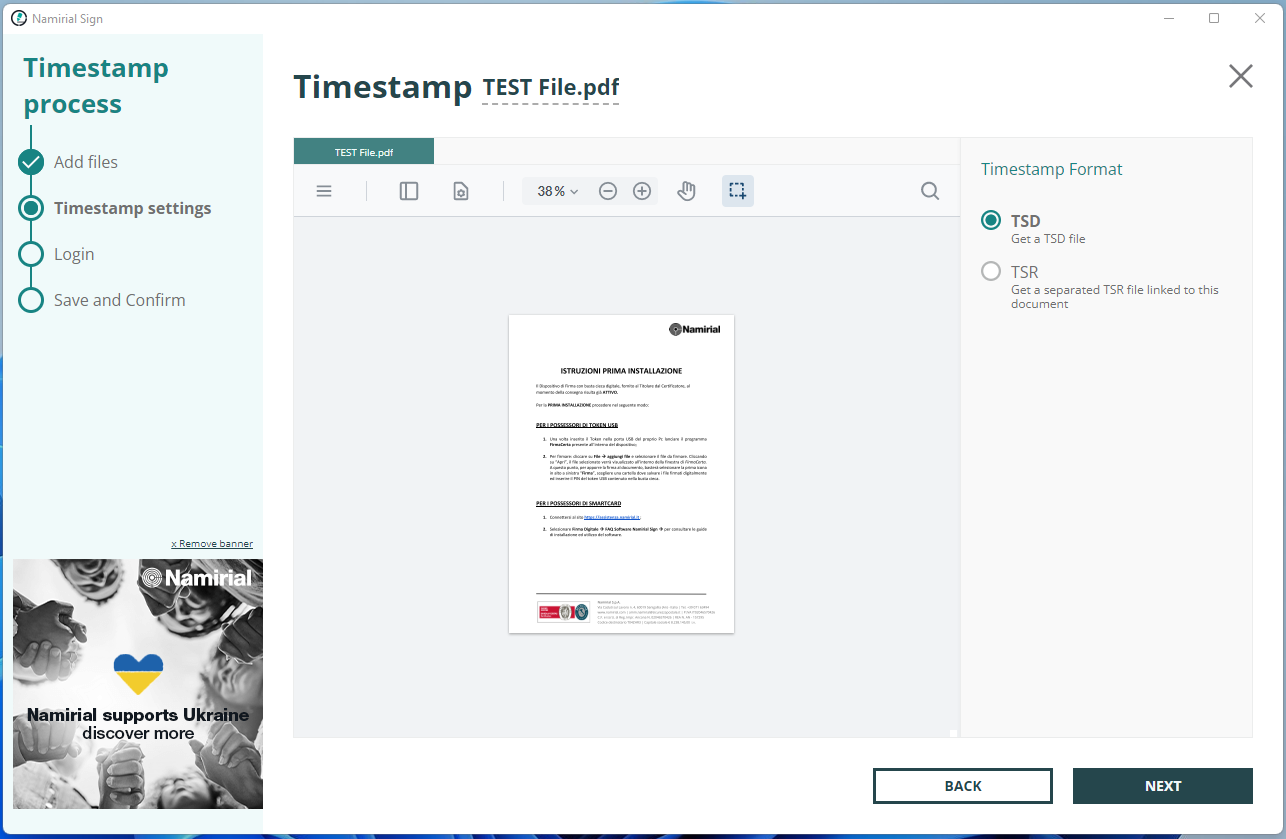 Enter the credentials (username and password) of the purchased timestamp package.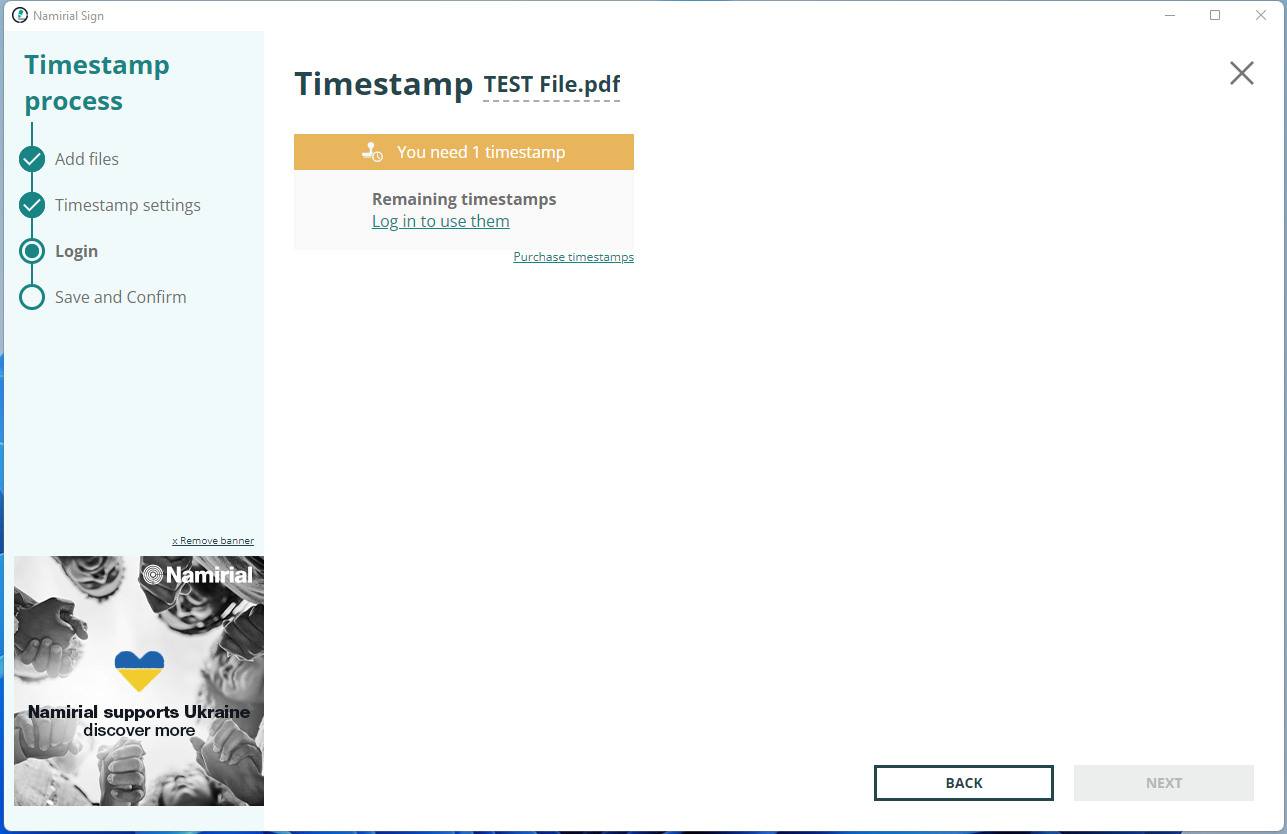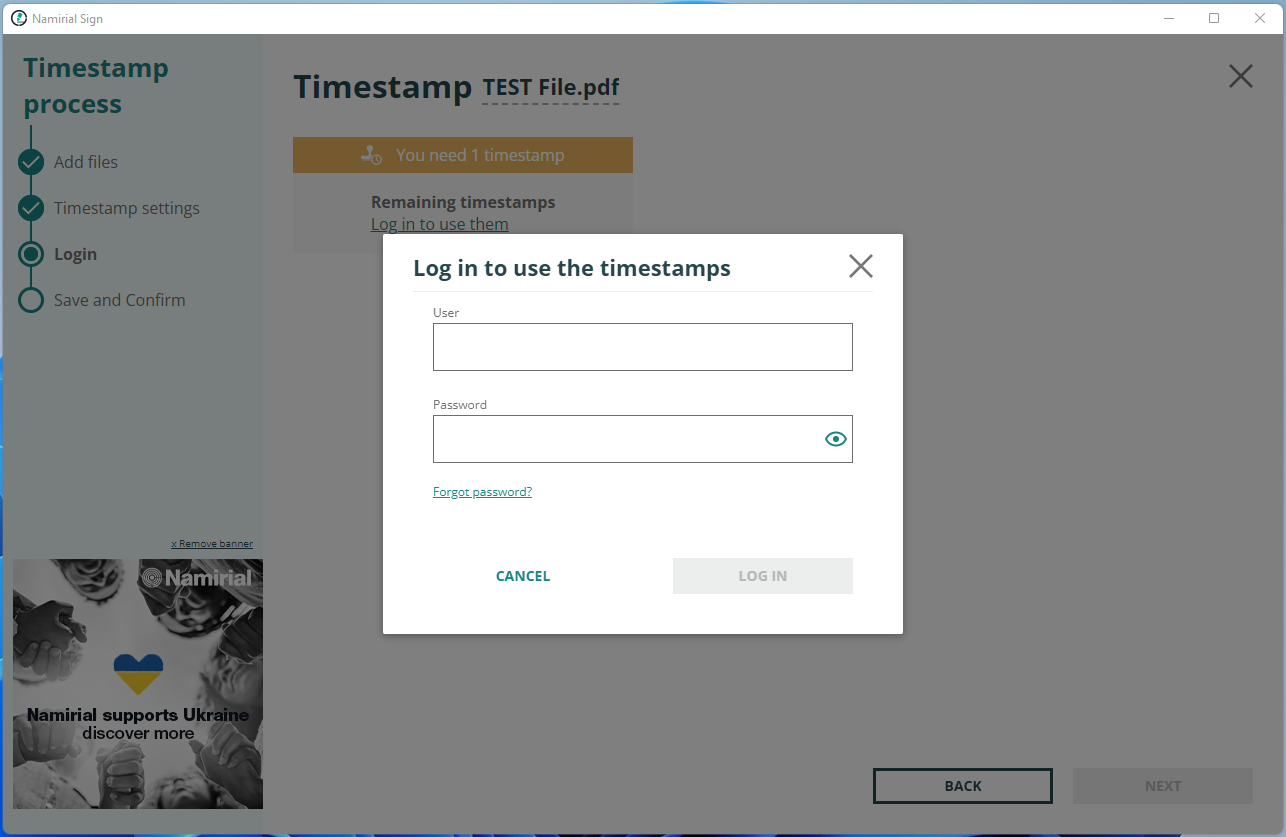 Once logged in, you will be able to view remaining timestamps or purchase more by clicking on "Purchase timestamps"
Click on "Next".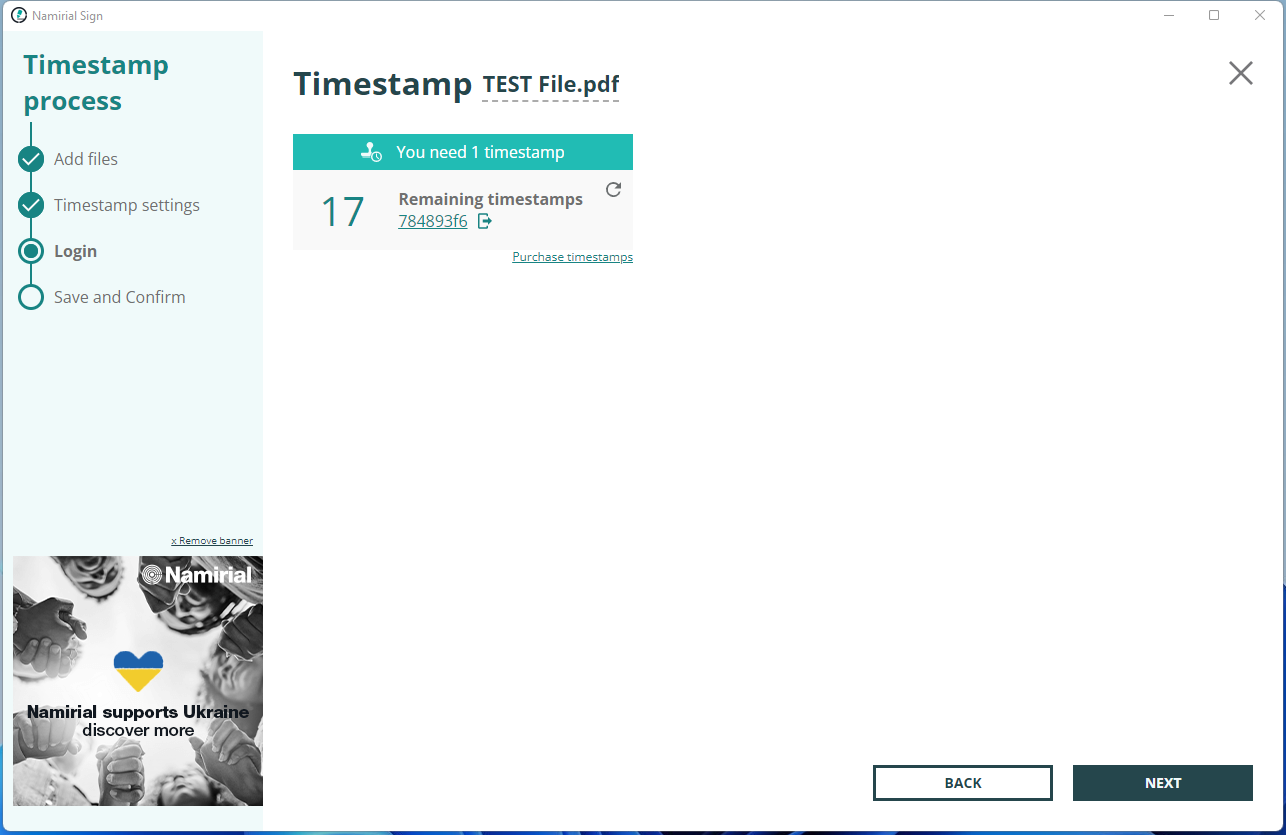 Choose the folder in which the time-stamped file will be saved and click on "Confirm" botton.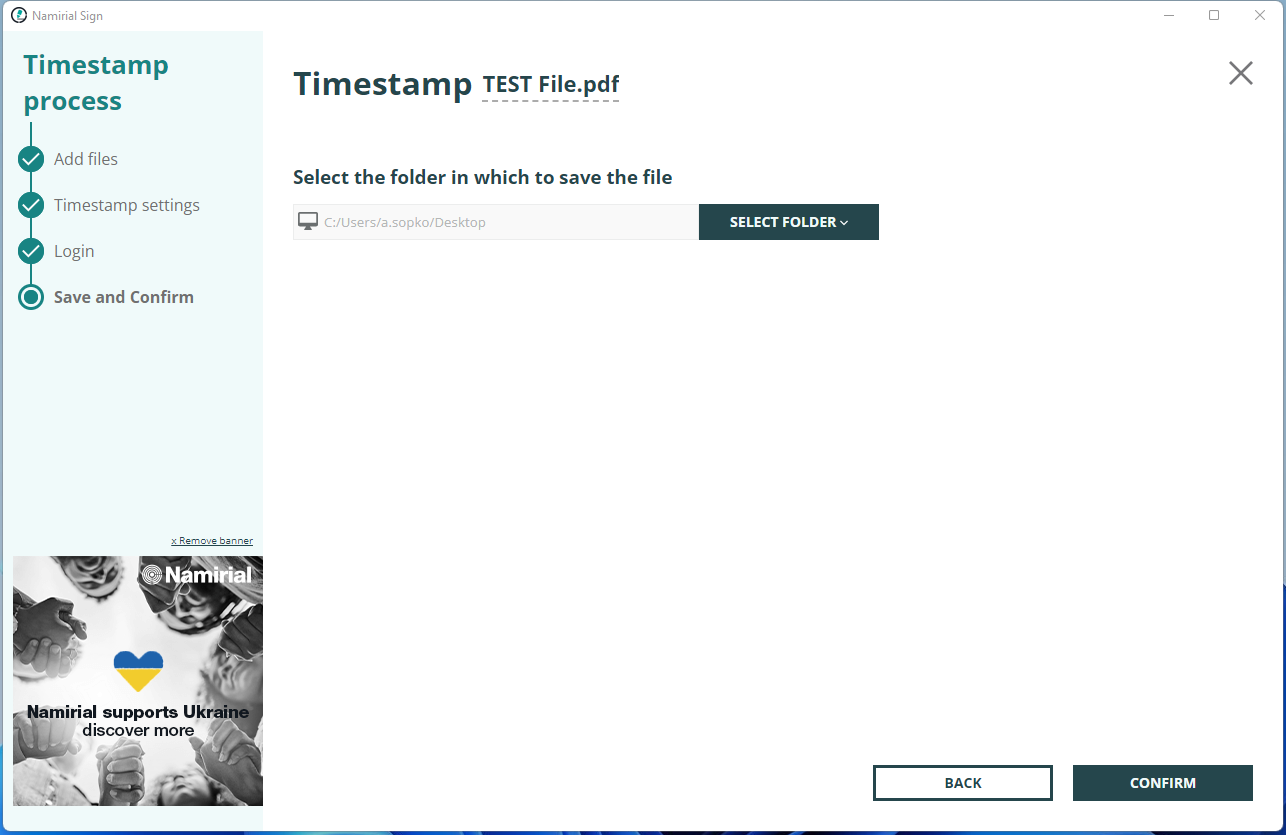 Wait for the operation to complete.
If the problem persit